Serum Cortisol Concentrations Associated with Artificial Insemination Events in an African Elephant (Loxodonta africana)
Keywords:
animal well-being, artificial insemination, cortisol, elephant, Loxodonta africana, stress
Abstract
            Elephants are among the most charismatic and controversial species in modern zoo collections. Advanced cognitive and emotional capabilities have been attributed to elephants. As a result, good zoo management includes monitoring and enhancing the well-being of individual animals. To this purpose, we have assessed the serum cortisol concentration (SCC) of an adult female African elephant (Loxodonta africana) as artificial insemination (AI) procedures were performed. Fifteen AI procedures spanning four years showed a statistically significant decline in SCC from the morning on the day of the AI to the afternoon sample, which followed the AI within 30 min. A similar decline was found on 15 control days when the afternoon samples did not follow an AI, indicating that the decline was most likely due to circadian variation common to many species. Six of the AI procedures occurred after the transition from free contact management of the elephants to restricted contact. There was no significant difference between SCC after AI's during free and restricted contact management, suggesting that for this elephant under these conditions AI is not stressful.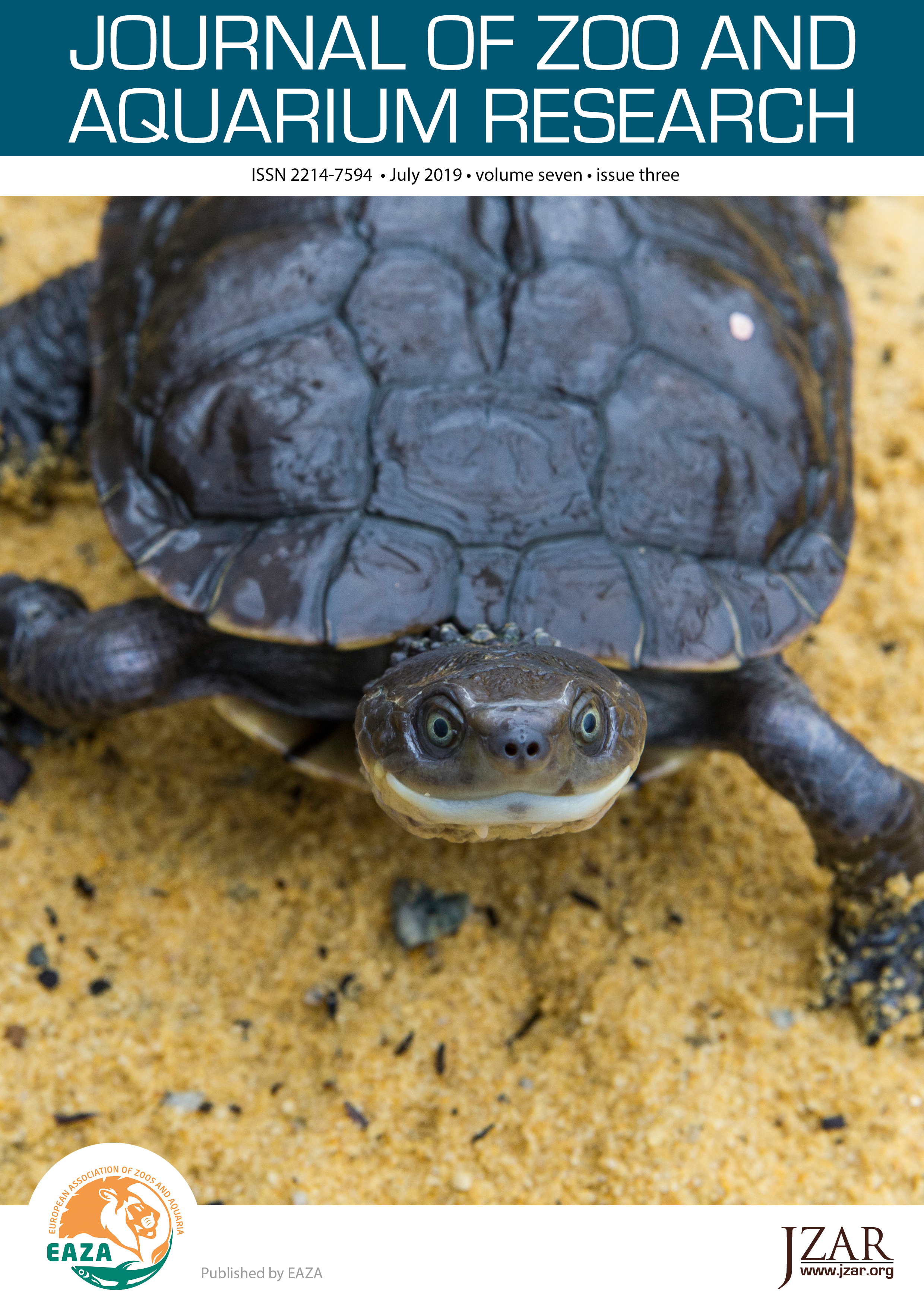 Section
Evidence Based Practice
Authors who publish with this journal agree to the following terms:
Authors retain copyright and grant the journal right of first publication with the work simultaneously licensed under a Creative Commons Attribution License that allows others to share the work with an acknowledgement of the work's authorship and initial publication in this journal.
Authors are able to enter into separate, additional contractual arrangements for the non-exclusive distribution of the journal's published version of the work (e.g., post it to an institutional repository or publish it in a book), with an acknowledgement of its initial publication in this journal.
Authors are permitted and encouraged to post their work online (e.g., in institutional repositories or on their website) prior to and during the submission process, as it can lead to productive exchanges, as well as earlier and greater citation of published work (See The Effect of Open Access).