The contributions of EAZA zoos and aquariums to peer-reviewed scientific research
Keywords:
zoological institution, literature, citations, impact, database
Abstract
Zoos have tremendous potential and responsibility to conduct research, which is a key part of the European Association of Zoos and Aquariums's (EAZA) Code of Ethics. Yet, the contributions of EAZA institutions to the peer-reviewed literature has never been quantified. By conducting an exhaustive Web of Science (WoS) database search, we quantified the peer-reviewed research contribution from 293 EAZA Members in the period 1998-2018. A total of 3345 peer-reviewed manuscripts were published in the 21-year period. The research output increased over time, with more than a threefold increase during the last decade. More than two thirds of all EAZA Member institutions published during the time period, but contributions were markedly skewed, with only seven institutions responsible for more than 100 publications each, thus contributing 37 % of the total output. The top three research areas were zoology, veterinary sciences, and environmental sciences and ecology, with the two former attributing to twice as many publications as the latter.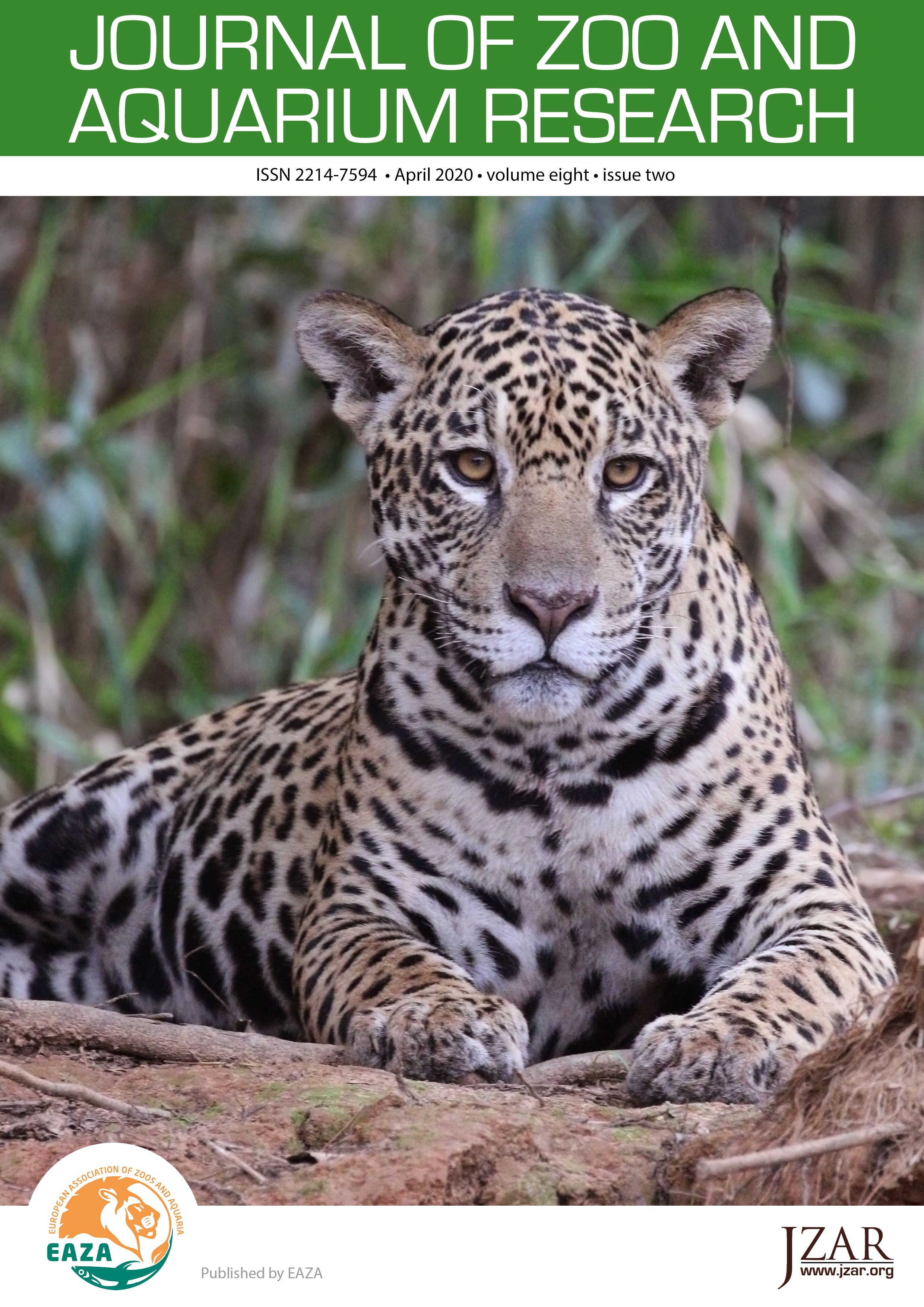 Downloads
How to Cite
Hvilsom, C., Åhman Welden, H. L. ., Stelvig, M., Nielsen, C. K., Purcell, C. ., Eckley, L., & Frost Bertelsen, M. (2020). The contributions of EAZA zoos and aquariums to peer-reviewed scientific research . Journal of Zoo and Aquarium Research, 8(2), 133–138. https://doi.org/10.19227/jzar.v8i2.486
License
Authors who publish with this journal agree to the following terms:
Authors retain copyright and grant the journal right of first publication with the work simultaneously licensed under a Creative Commons Attribution License that allows others to share the work with an acknowledgement of the work's authorship and initial publication in this journal.
Authors are able to enter into separate, additional contractual arrangements for the non-exclusive distribution of the journal's published version of the work (e.g., post it to an institutional repository or publish it in a book), with an acknowledgement of its initial publication in this journal.
Authors are permitted and encouraged to post their work online (e.g., in institutional repositories or on their website) prior to and during the submission process, as it can lead to productive exchanges, as well as earlier and greater citation of published work (See The Effect of Open Access).