Reduction of Aggression in a Captive Prairie Dog Colony Through Observation and Underground Burrow Mapping
Keywords:
ground penetrating radar, fog machine, coteries, undergraduate research, RIZE
Abstract
In 2015, staff at the Connecticut's Beardsley Zoo reported seeing high levels of aggression within their exhibit prairie dog colony. Through RIZE (Research, Internships and Zoo Education), a service learning partnership between Fairfield University and The Connecticut's Beardsley Zoo, we set out to better understand the potential sources of aggression by documenting the colony's behavior and developing underground burrow maps, in order to minimize hostility and reduce instances of individual injury. Our observations and burrow maps suggest that this colony consists of two distinct coteries and that territorial food aggression between individuals of these different coteries was the principal cause of hostility. To test this hypothesis, we requested that zoo staff distribute the food within the enclosure so each of the two coteries had equal access to food.  The redistribution of food according to coterie boundaries resulted in a sudden and dramatic decrease in aggression and fighting within the captive prairie dog colony. This study underscores the importance of regular observational work in understanding the dynamics of multiple individual exhibits and highlights the positive and practical impact that programs like RIZE can have for institutions like zoos and aquariums.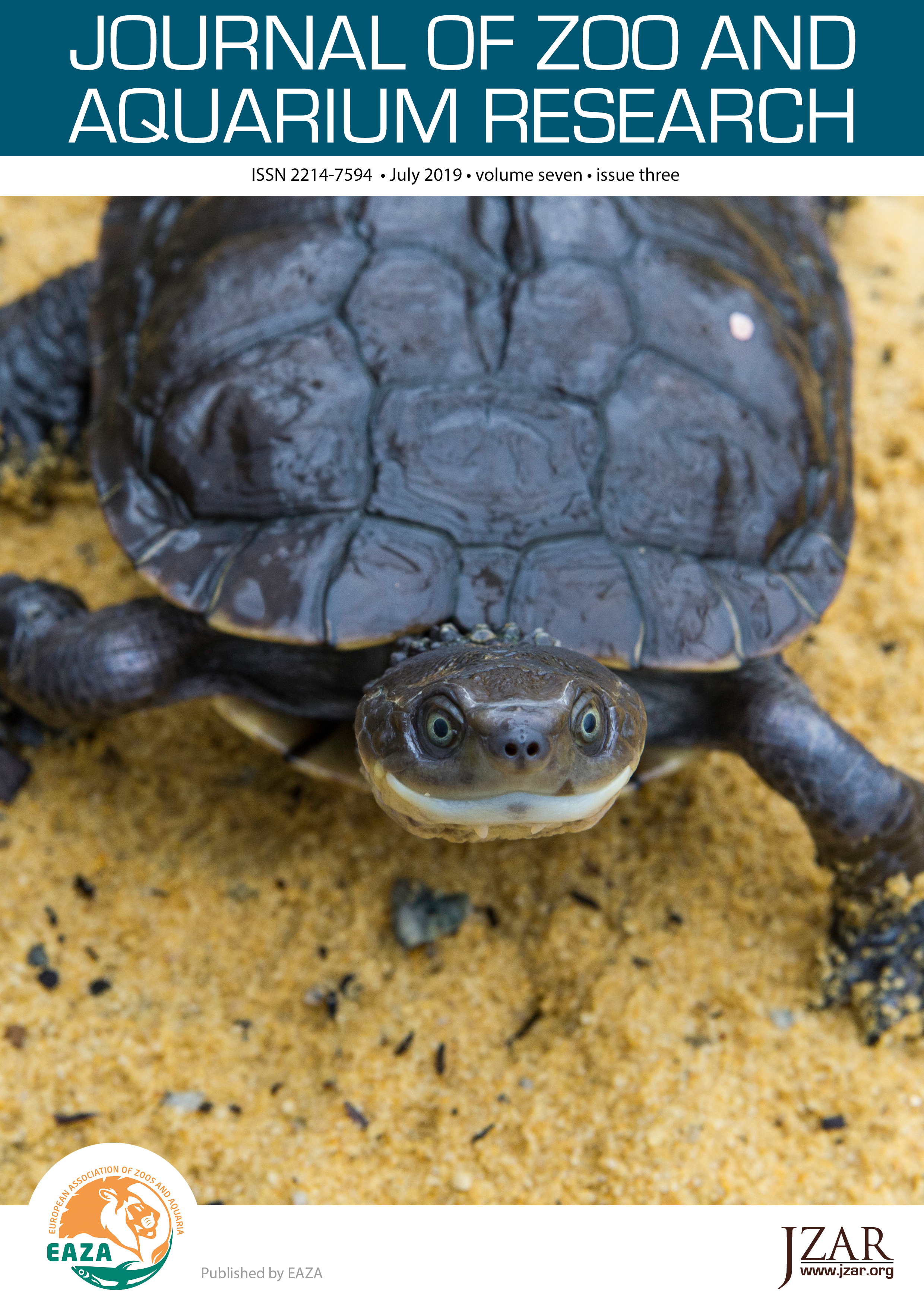 Downloads
How to Cite
Byun, S. A., Thomas, S., Kirkpatrick, M., Horzempa, I., Knox, J., Tomas, R., & Surabian, D. (2019). Reduction of Aggression in a Captive Prairie Dog Colony Through Observation and Underground Burrow Mapping. Journal of Zoo and Aquarium Research, 7(3), 126–133. https://doi.org/10.19227/jzar.v7i3.366
Section
Evidence Based Practice
License