Structure and mechanical properties of normal and anomalous teeth in the sand tiger shark Carcharias taurus
Abstract
This study reports and characterises an anomalous condition in teeth of captive sand tiger sharks Carcharias taurus. Abnormal shed teeth from captive sand tiger sharks which were soft to the touch were structurally and chemically characterised and compared to the structure and composition of normal teeth of the species. Normal specimens exhibited the expected tooth morphology with a well-developed tooth crown consisting of a central cusp and two lateral cusplets with smooth and sharp margins, while in the anomalous specimens the crown height was much reduced and the overall shape did not follow this pattern. Lateral cusplets were also considerably reduced in size and with blunt margins. Scanning electron images showed a distinct absence of crystalline structures in the anomalous specimens. Raman microscopy analysis confirmed the low volume of fluoroapatite in the outer layers of the anomalous teeth, while the composition of the inner layers corresponding to dentine was comparable to the normal tooth specimens. Nanoindentation-derived mechanical properties showed significant differences between the anomalous and normal teeth. The mean values for enameloid elastic modulus and hardness of all three normal teeth were 75.92±3.4 GPa and 3.27±0.41 GPa, respectively. On the other hand, mean values of elastic modulus and hardness for anomalous teeth were 7.81±3.27 GPa and 0.39±0.25 GPa, respectively. However, mechanical property values of the dentine of normal and anomalous teeth were similar. The mean values of dentine elastic modulus and hardness of the normal teeth were 25.66±2.14 GPa and 0.89±0.01 GPa, respectively, while mean values for the anomalous teeth were 25.34±1.54 GPa and 0.83±0.03 GPa. Although the morphological, mechanical and chemical differences between the normal and anomalous teeth are quite evident, establishing the causes of this condition are not possible at this stage.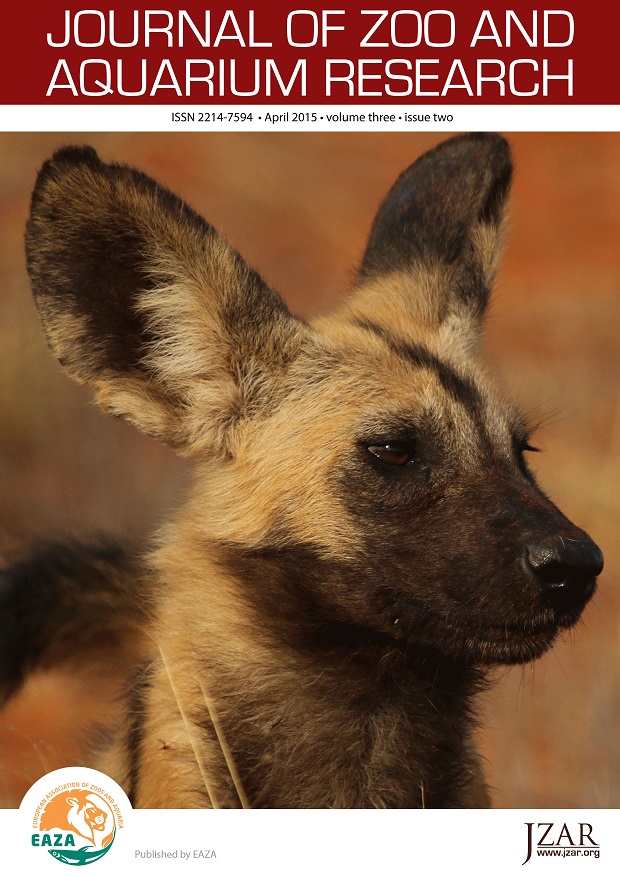 Downloads
How to Cite
Jansen van Vuuren, L., Loch, C., Kieser, J. A., Gordon, K. C., & Fraser, S. J. (2015). Structure and mechanical properties of normal and anomalous teeth in the sand tiger shark Carcharias taurus. Journal of Zoo and Aquarium Research, 3(2), 29–36. https://doi.org/10.19227/jzar.v3i2.73
License
Authors who publish with this journal agree to the following terms:
Authors retain copyright and grant the journal right of first publication with the work simultaneously licensed under a Creative Commons Attribution License that allows others to share the work with an acknowledgement of the work's authorship and initial publication in this journal.
Authors are able to enter into separate, additional contractual arrangements for the non-exclusive distribution of the journal's published version of the work (e.g., post it to an institutional repository or publish it in a book), with an acknowledgement of its initial publication in this journal.
Authors are permitted and encouraged to post their work online (e.g., in institutional repositories or on their website) prior to and during the submission process, as it can lead to productive exchanges, as well as earlier and greater citation of published work (See The Effect of Open Access).