Assessment of the utility of a commercial calprotectin and lactoferrin rapid test in diagnosis of marmoset wasting syndrome
Guillaume Douay

Wildlife Reserves Singapore

Rina Maguire

Francis Cabana

Mélanie Bethet

Zi Teng Lim

Anna Meredith
Keywords:
Callitrichids, inflammation, biomarker, calprotectin, marmoset wasting syndrome
Abstract
This study assessed the detection of faecal biomarkers in captive callitrichids affected by Marmoset Wasting Syndrome (MWS), using a commercial colored chromatographic immunoassay intended for the detection of calprotectin and lactoferrin in humans affected by inflammatory intestinal diseases. The test was applied to faecal samples from 77 animals of 11 callitrichid species. Animals were divided into two groups consisting of 23 animals affected by MWS and 54 apparently healthy animals. All samples tested negative for lactoferrin while 64.9 % tested positive for calprotectin. The commercial test exhibited a high sensitivity (95.6%) but a low specificity (48.1%) for calprotectin, indicating poor utility in detecting new cases of MWS in a given population. A semi-quantitative assessment of the commercial test revealed a statistically significant difference between affected and non-affected animals for calprotectin (25.10/9.53, W = 226, p-value = 4.389e-05).
Although the use of fecal biomarkers in the context of wasting syndrome did not seem to be completely conclusive, it would be interesting to investigate further as some trends were noticed in this study.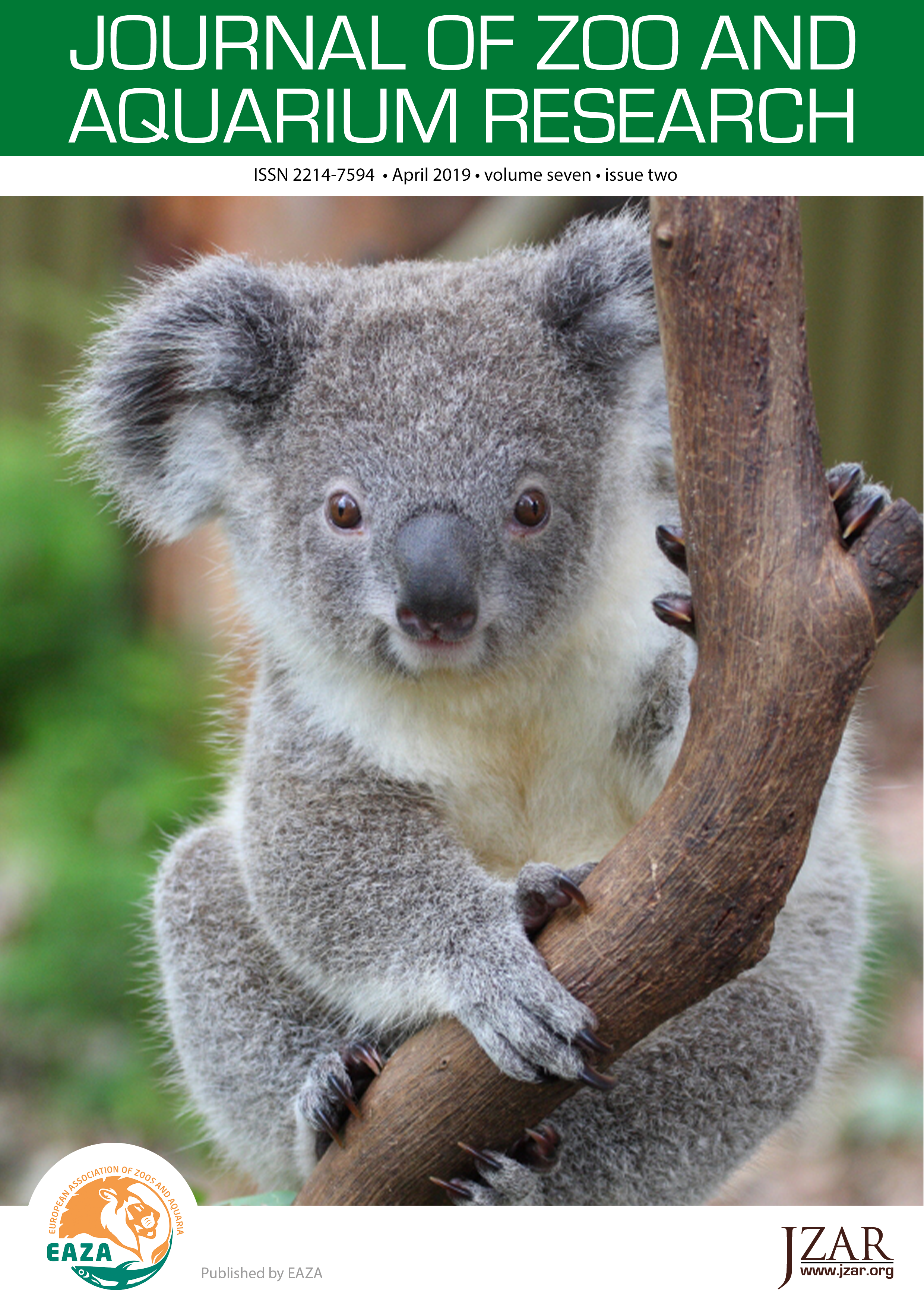 Authors who publish with this journal agree to the following terms:
Authors retain copyright and grant the journal right of first publication with the work simultaneously licensed under a Creative Commons Attribution License that allows others to share the work with an acknowledgement of the work's authorship and initial publication in this journal.
Authors are able to enter into separate, additional contractual arrangements for the non-exclusive distribution of the journal's published version of the work (e.g., post it to an institutional repository or publish it in a book), with an acknowledgement of its initial publication in this journal.
Authors are permitted and encouraged to post their work online (e.g., in institutional repositories or on their website) prior to and during the submission process, as it can lead to productive exchanges, as well as earlier and greater citation of published work (See The Effect of Open Access).