Evaluating the quantitative and qualitative contribution of zoos and aquaria to peer-reviewed science
Keywords:
Biodiversity, ex-situ, in-situ, conservation, research impact, research productivity, science communication
Abstract
The EU Council Directive relating to the keeping of wild animals in zoos as well as major global and regional zoo associations call upon zoos and aquaria to actively support biodiversity conservation and research. However, assessments of such contribution remain scarce to date. We therefore evaluated for the first time the quantitative research productivity of the 71 members of the Association of Zoological Gardens (Verband der Zoologischen Gärten) and its qualitative impact. Between 2008 and 2018 VdZ members contributed to 1.058 peer-reviewed and mostly ISI Web of Science (WoS)-listed publications, either as (co-)authors or by supplying data or bio samples deriving from their respective ex-situ animal collections. The publications resulted in 8.991 citations and appeared in 284 mostly not zoo-related journals with publication trends increasing over time. These findings plus the large range of subject areas and animal groups focused on hint towards a broad audience group reached and a high level impact. In summary we conclude that VdZ member zoos play an active and significant role to peer-reviewed science of which benefits might accrue for evidence-based ex-situ and in-situ conservation planning and management.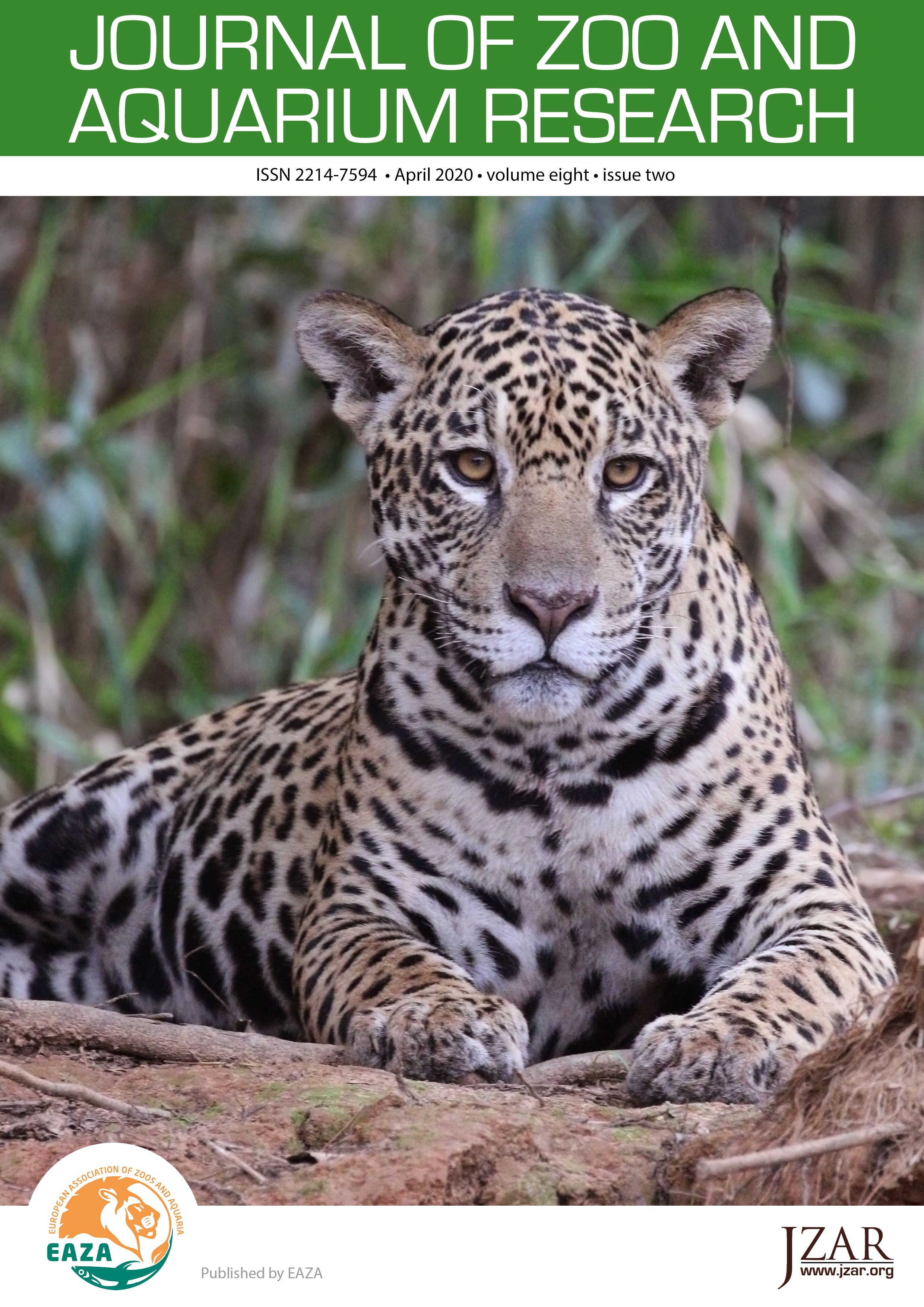 Downloads
How to Cite
Kögler, J., Barbosa Pacheco, I. ., & Dierkes, P. W. . (2020). Evaluating the quantitative and qualitative contribution of zoos and aquaria to peer-reviewed science. Journal of Zoo and Aquarium Research, 8(2), 124–132. https://doi.org/10.19227/jzar.v8i2.471
License
Authors who publish with this journal agree to the following terms:
Authors retain copyright and grant the journal right of first publication with the work simultaneously licensed under a Creative Commons Attribution License that allows others to share the work with an acknowledgement of the work's authorship and initial publication in this journal.
Authors are able to enter into separate, additional contractual arrangements for the non-exclusive distribution of the journal's published version of the work (e.g., post it to an institutional repository or publish it in a book), with an acknowledgement of its initial publication in this journal.
Authors are permitted and encouraged to post their work online (e.g., in institutional repositories or on their website) prior to and during the submission process, as it can lead to productive exchanges, as well as earlier and greater citation of published work (See The Effect of Open Access).