Behavioural response of a newly-formed group of zoo-housed Japanese macaques to a change of exhibit
Keywords:
Primates, behaviour, welfare, space use, habituation, exhibit, captive, translocation
Abstract
Zoos invest a large amount of effort into building exhibits; therefore, it is beneficial to have empirical data on the animals' behaviour before and after they are translocated. In 2015, five individuals from each of the two groups of Japanese macaques (Macaca fuscata) at the Zoo de Granby were introduced to form a group of ten individuals and subsequently introduced to a new exhibit. The new exhibit, designed specifically for Japanese macaques, was bigger and more structurally complex than their previous exhibit. We studied the macaques' behaviour and before (groups A and B) and after (group AB) the translocation to determine the effect of exhibit on the groups' welfare. We also investigated whether habituation to the new exhibit occurred. There were many differences in behaviour between group B in the old exhibit and group AB in the new exhibit group AB was more inactive (p<0.001), self-groomed less (p= 0.009) and performed less vigilance (p= 0.014). Almost all differences in behaviour between group A and group AB were not significant, suggesting that their welfare was unchanged. In the new exhibit, there was significantly less inactivity (p= 0.005) and more vigilance (p= 0.026) when the macaques were first introduced compared to four months later. Overall, this study sheds light on several factors, such as habituation, social dynamic and individual characteristics, that are important when evaluating the success of a new exhibit.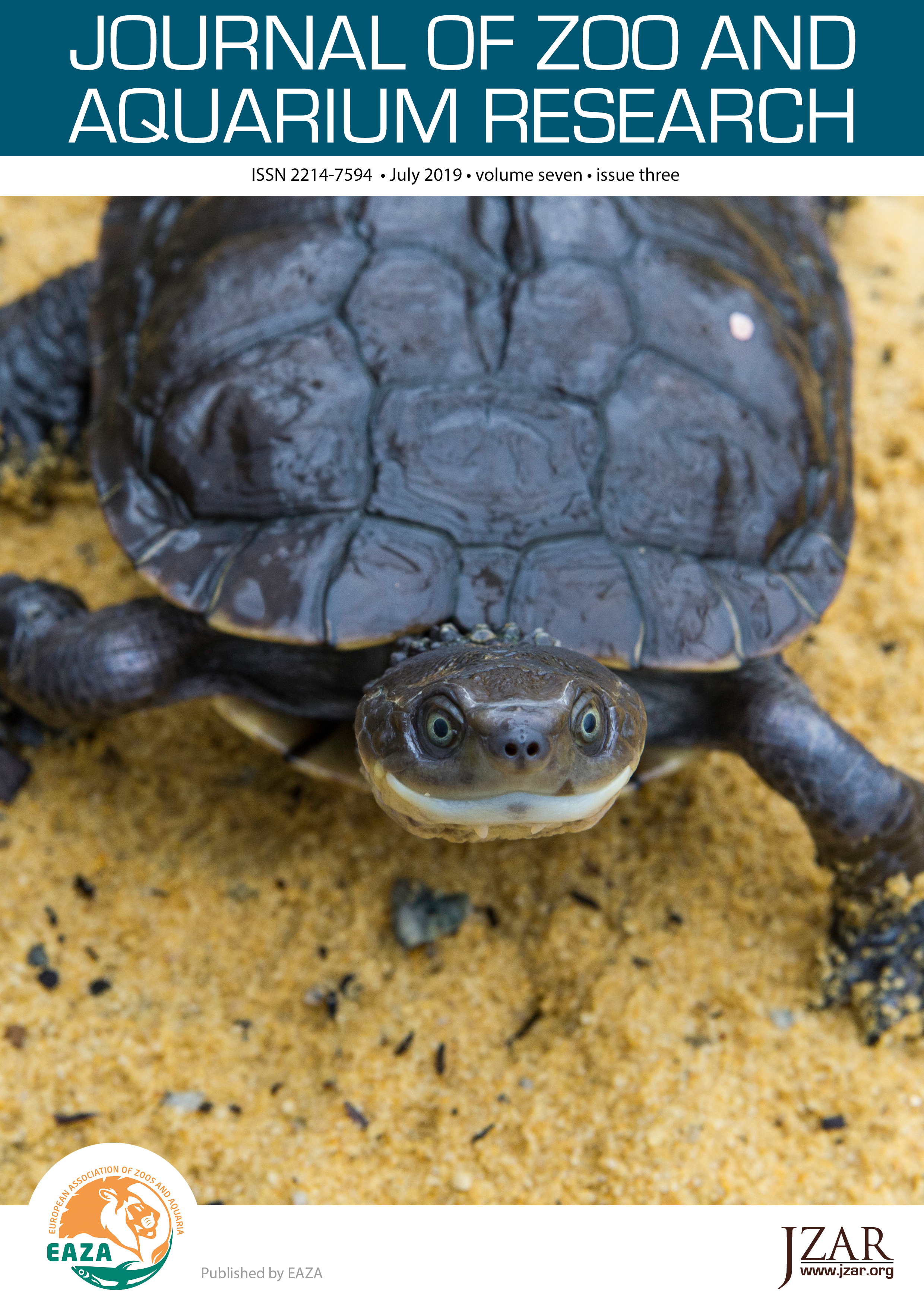 Downloads
How to Cite
Weladji, R. B., Anderson, E., & Paré, P. (2019). Behavioural response of a newly-formed group of zoo-housed Japanese macaques to a change of exhibit. Journal of Zoo and Aquarium Research, 7(3), 109–116. https://doi.org/10.19227/jzar.v7i3.390
License