The Effect of pack separation on social relationships and behaviour in captive African wild dogs (Lycaon pictus)
Keywords:
African wild dog, social relationships, behaviour, welfare, captive management
Abstract
African wild dogs (Lycaon pictus) are endangered carnivores with a population size that is currently estimated at 6.600 adults in the wild. The European Endangered Species Program (EEP) for African wild dogs aims to maintain a healthy zoo population that is sustainable on the long-term and thereby prevent extinction of the species. Safaripark Beekse Bergen is one of the zoos that participate in the African wild dog EEP and they faced some challenges in the captive management of their breeding pack by the death of the alpha-male. Nine male littermates were transferred to GaiaZOO in an attempt to restore the complex social structure and decrease the risk of inbreeding in the pack. This study evaluates this captive management decision by comparing the social relationships and behaviour in both zoos before and after pack separation. Changes in social relationships and behaviour imply that the remaining pack members in Safaripark Beekse Bergen formed a socially unstable pack after pack separation, while the nine male littermates formed a socially stable pack in GaiaZOO. Based on the results, recommendations are provided for further improving zoo animal management and the welfare of captive African wild dogs.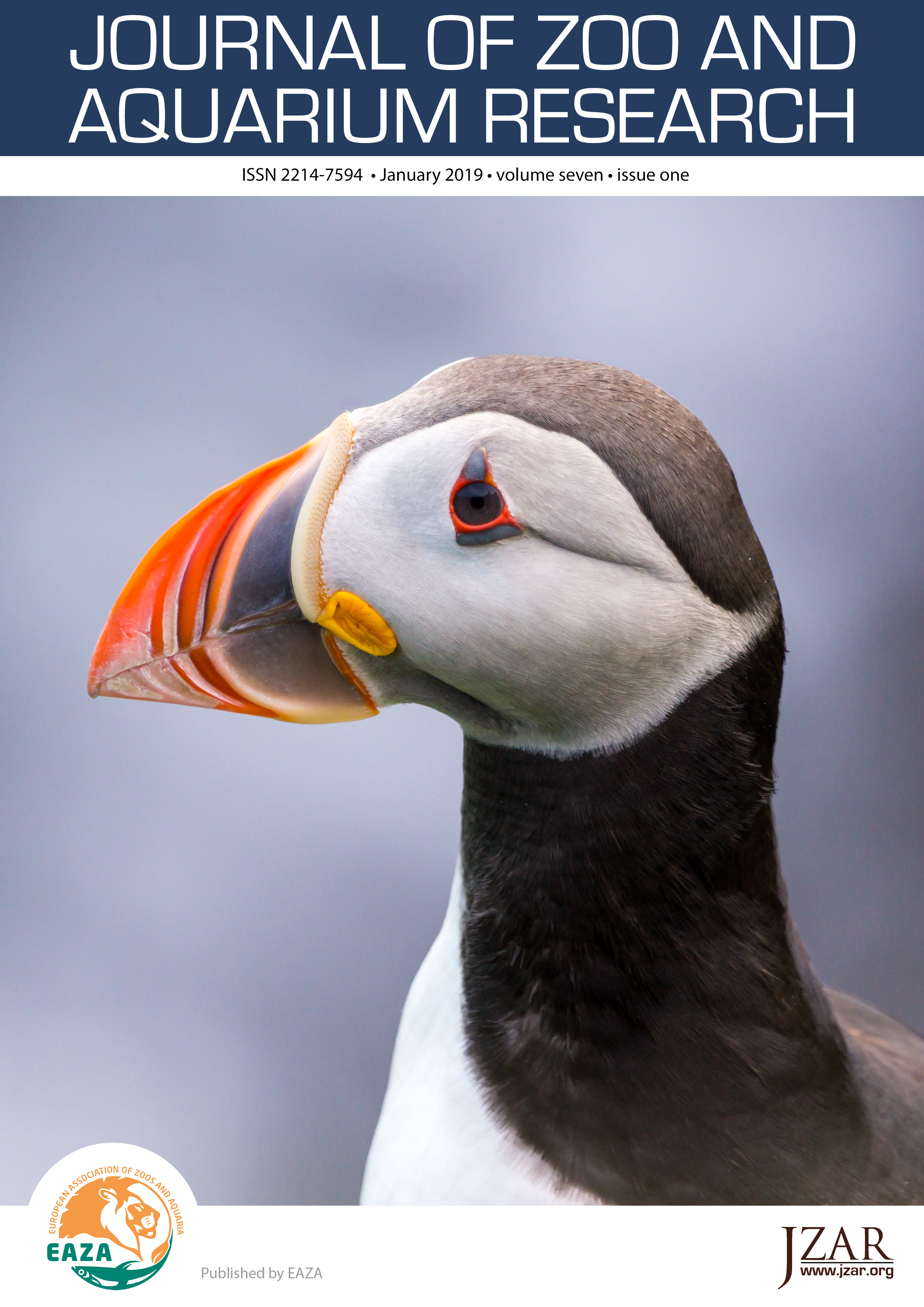 Authors who publish with this journal agree to the following terms:
Authors retain copyright and grant the journal right of first publication with the work simultaneously licensed under a Creative Commons Attribution License that allows others to share the work with an acknowledgement of the work's authorship and initial publication in this journal.
Authors are able to enter into separate, additional contractual arrangements for the non-exclusive distribution of the journal's published version of the work (e.g., post it to an institutional repository or publish it in a book), with an acknowledgement of its initial publication in this journal.
Authors are permitted and encouraged to post their work online (e.g., in institutional repositories or on their website) prior to and during the submission process, as it can lead to productive exchanges, as well as earlier and greater citation of published work (See The Effect of Open Access).