Genetic assessment of ex situ populations to aid species conservation and maintain heterozygosity in non-model species
Graeme Fox

Manchester Metropolitan University

Iulia Darolti

The University of Manchester

Jean-Denis Hibbitt

SEA LIFE Global, Merlin Animal Welfare and Development

Richard F Preziosi

Manchester Metropolitan University

John L Fitzpatrick

Jennifer K Rowntree

Manchester Metropolitan University
Keywords:
Raja undulata, microsatellite markers, population genetic structure, elasmobranchii, Next Generation Sequencing
Abstract
The number of species classified by the IUCN as endangered or critically endangered is predicted to increase dramatically in the coming decades. During this time, we will also see a parallel rise in the number of captive populations of endangered species. Appropriate genetic management strategies must be implemented to avoid inbreeding depression and heterozygosity loss in these small ex situ populations. Despite strong conservation concern, genetic markers are typically unavailable for threatened species and must be developed, often as a new captive population is being established. These novel markers can then be used to assess the relatedness and diversity of the founding population, inform breeding programmes and make routine assessments after each captive generation; processes which should be standard practice when managing ex situ populations. Here we present a case study in the assessment of genetic health of a captive population of the endangered undulate ray (Raja undulata). Novel microsatellite markers were designed using a next-generation sequencing workflow and primer pairs amplifying eight polymorphic microsatellite loci characterised in 35 captive individuals. Sampling of live individuals used a minimally invasive method and the genotypes determined were used to evaluate the overall genetic diversity of the captive population, predict the relatedness of each pair of individuals and to monitor for changes in the rate of heterozygosity after the first captive generation. Our approach offers a useful roadmap for the rapid assessment of genetic health of ex situ elasmobranch populations, and is also applicable to any captive or wild population requiring genetic management.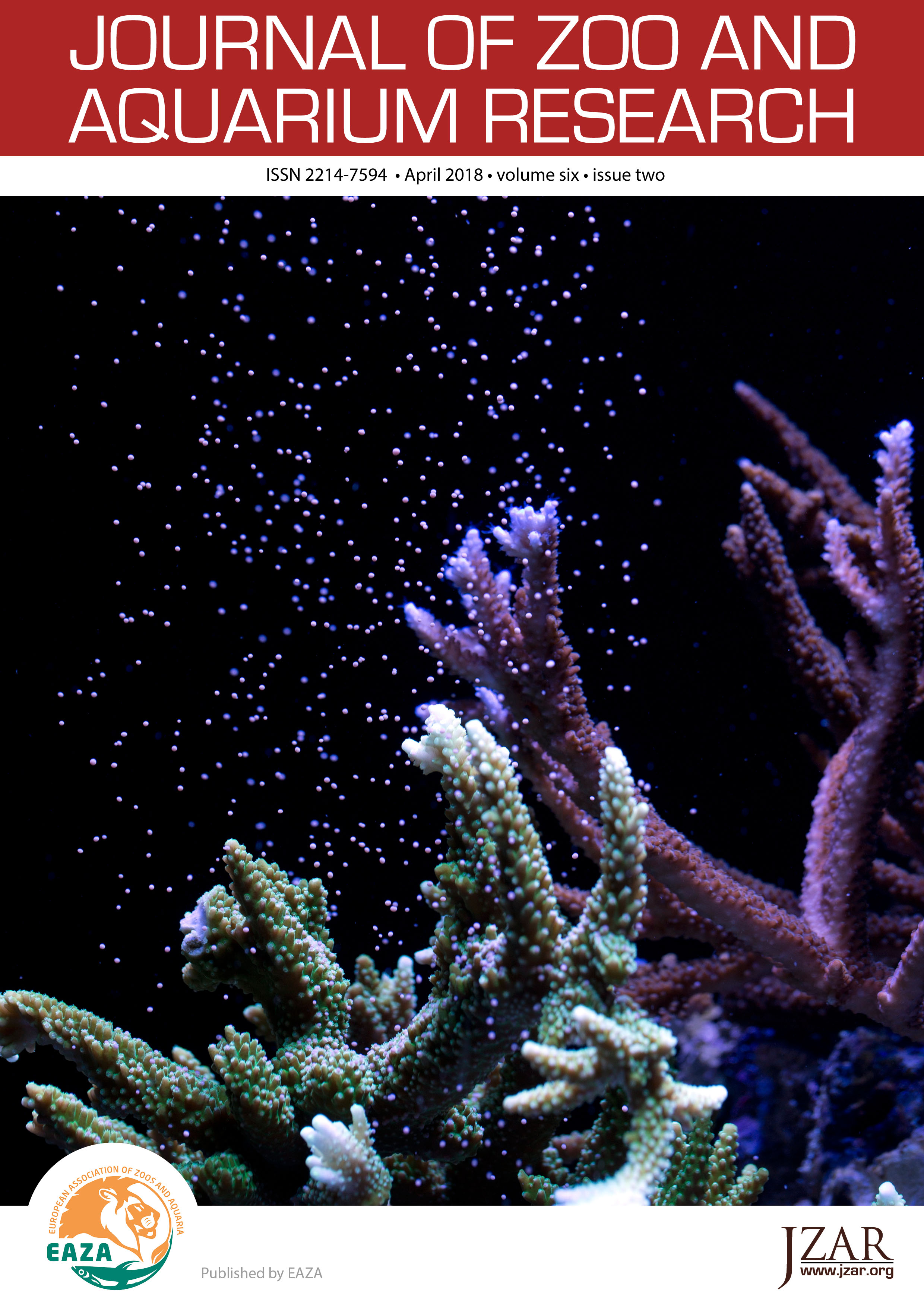 Authors who publish with this journal agree to the following terms:
Authors retain copyright and grant the journal right of first publication with the work simultaneously licensed under a Creative Commons Attribution License that allows others to share the work with an acknowledgement of the work's authorship and initial publication in this journal.
Authors are able to enter into separate, additional contractual arrangements for the non-exclusive distribution of the journal's published version of the work (e.g., post it to an institutional repository or publish it in a book), with an acknowledgement of its initial publication in this journal.
Authors are permitted and encouraged to post their work online (e.g., in institutional repositories or on their website) prior to and during the submission process, as it can lead to productive exchanges, as well as earlier and greater citation of published work (See The Effect of Open Access).