Manipulation of the calcium content of insectivore diets through supplementary dusting
Abstract
Insects fed to captive insectivores are deficient in calcium with inverse calcium to phosphorous ratios (Ca:P), and supplementation is required to avoid nutritional metabolic bone disease (NMBD). One method of improving the nutritional value of feeder insects is by 'dusting' with powdered supplements, although it is often suggested that these are rapidly shed from prey insects. Here we analysed the calcium content of hatchling, second, fourth and adult instars of black field crickets and silent crickets at increasing time intervals after dusting, as well as comparing three commercially available brands of supplement in fourth instar black field crickets. Our data show these brands do not differ from one another in terms of calcium delivery, despite differences in calcium content. We also show that dusting can be used to increase Ca:P ratios above 1:1 in crickets up to 5.5 hours after dusting, with the exception of adult black field crickets, and thus dusting is a useful method of calcium supplementation.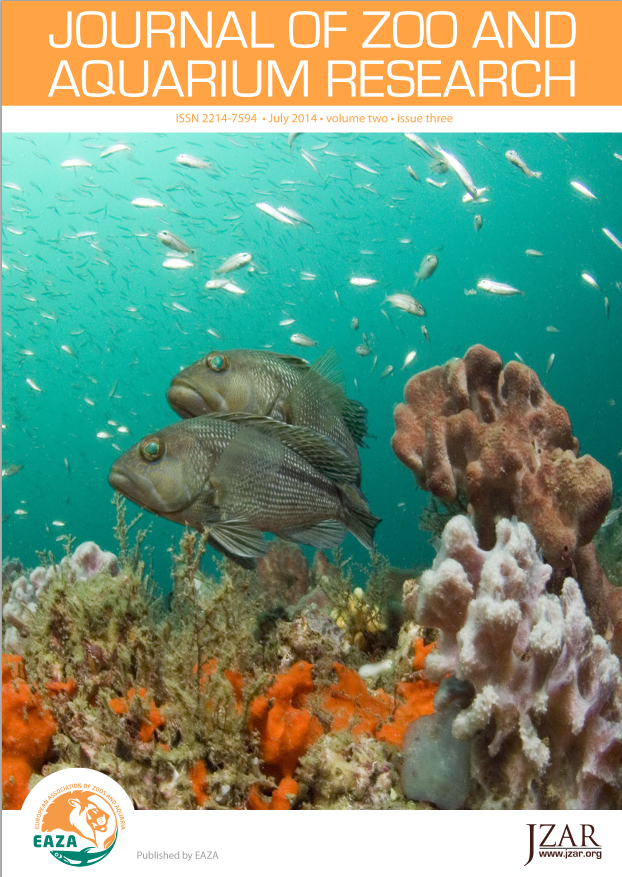 Downloads
How to Cite
Michaels, C. J., Antwis, R. E., & Preziosi, R. F. (2014). Manipulation of the calcium content of insectivore diets through supplementary dusting. Journal of Zoo and Aquarium Research, 2(3), 77–81. https://doi.org/10.19227/jzar.v2i3.59
License
Authors who publish with this journal agree to the following terms:
Authors retain copyright and grant the journal right of first publication with the work simultaneously licensed under a Creative Commons Attribution License that allows others to share the work with an acknowledgement of the work's authorship and initial publication in this journal.
Authors are able to enter into separate, additional contractual arrangements for the non-exclusive distribution of the journal's published version of the work (e.g., post it to an institutional repository or publish it in a book), with an acknowledgement of its initial publication in this journal.
Authors are permitted and encouraged to post their work online (e.g., in institutional repositories or on their website) prior to and during the submission process, as it can lead to productive exchanges, as well as earlier and greater citation of published work (See The Effect of Open Access).