Know when you are on a break: effects of predictable breaks on bottlenose dolphins Tursiops truncatus behaviours
Keywords:
Anticipatory behavior, Behavioral diversity, Bottlenose dolphins, predictable break, social behaviours
Abstract
Under human care, dolphins' activities are alternated with moments of breaks that should allow them to behave as they want. However, scheduled activities such as training, feeding and playing with objects can affect dolphins' behaviours during breaks. Specifically, dolphins perform anticipatory behaviour to understand what activity is about to start. Here, a method to make breaks effective was tested, that is, to allow animals to behave as they want without being affected by other activities. Specifically, it is proposed that breaks ought to be predictable in order for dolphins to understand when they are taking a break and activities are not scheduled. To evaluate the method, anticipatory behaviour, behavioural diversity and social behaviour of each dolphin Tursiops truncatus during predictable breaks was measured and compared to values measured during unpredictable breaks. The findings are consistent with the hypothesis, showing that dolphins reduced their anticipatory activity while significantly boosting their social behaviour and behavioural diversity during predictable breaks compared to unpredictable breaks. Both social behaviours and behavioural diversity, as well as the possibility to freely make choices about how to spend their time, have been positively related to the welfare of many species, including dolphins. Therefore, making breaks predictable seems to be a management strategy that can improve dolphins' welfare.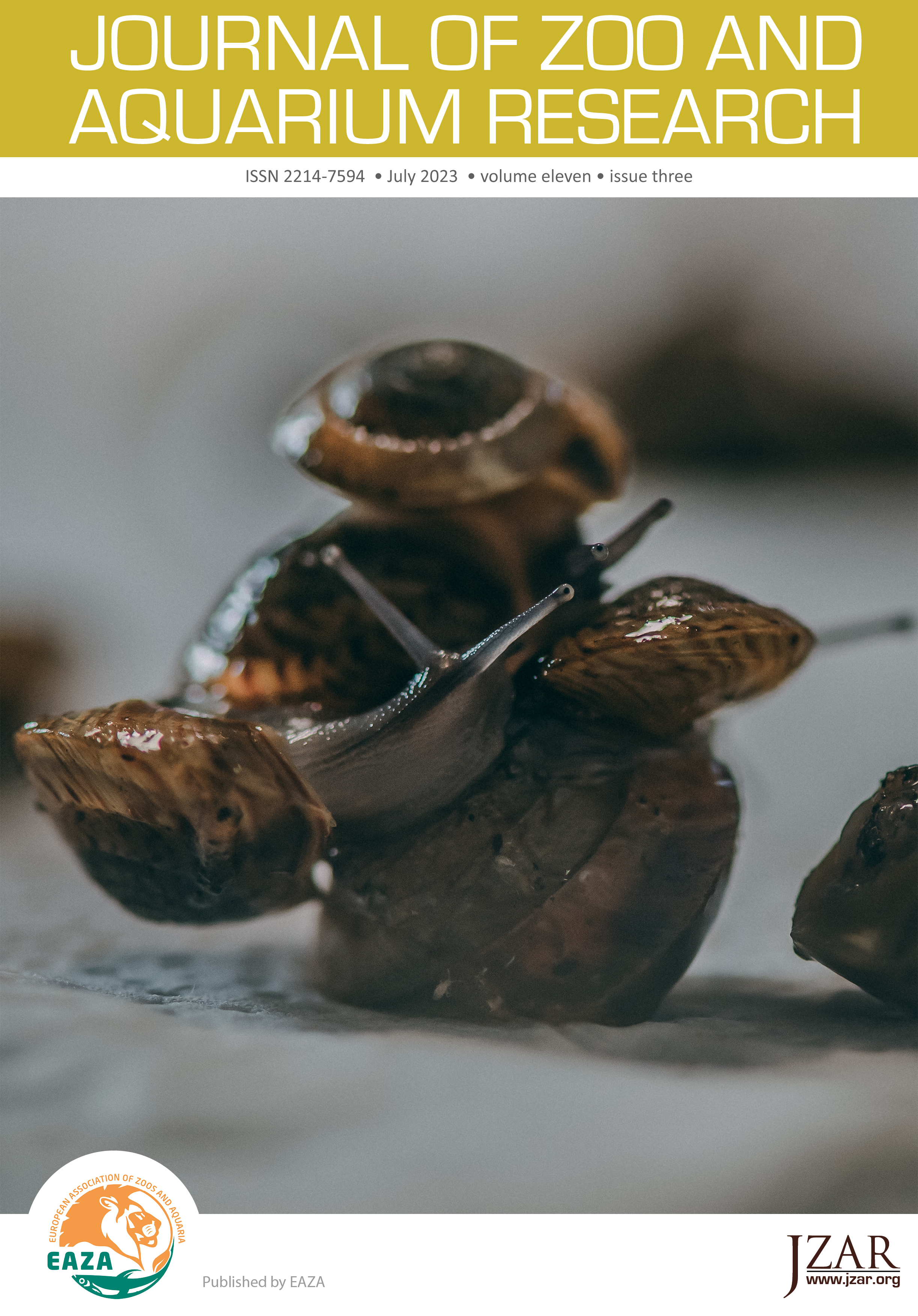 Downloads
How to Cite
Bigiani, S., & Pil, C. (2023). Know when you are on a break: effects of predictable breaks on bottlenose dolphins Tursiops truncatus behaviours. Journal of Zoo and Aquarium Research, 11(3), 311–317. https://doi.org/10.19227/jzar.v11i3.687
License
JZAR fulfils the DOAJ definition of open access and provides free and open access to the full text of all content without delay under a Creative Commons licence. The copyright holder of JZAR publications grants usage rights to third parties, allowing for immediate free access to the work and permitting any user to read, download, copy, distribute, print, search, or link to the full texts of articles.