Effect of deslorelin implants on the testicular function in male ring-tailed lemurs (Lemur catta)
Deslorelin effect in Lemur catta
Keywords:
GnRH-agonist, fecal testosterone, spermatogenesis, aggression, male contraception
Abstract
Ring-tailed lemurs (Lemur catta) are popular exhibit animals in zoos. During the breeding season, males may fight strongly and this may end up with serious wounds and/or escapes. The hormonal contraceptive deslorelin, a GnRH-agonist, has been used in different species to suppress reproduction. This contraception strategy can reduce the production of sexual hormones and therefore, it could be used to control aggressive behavior. Here, we analyzed the effect of a 4.7 mg deslorelin implant on the testicular function in five male ring-tailed lemurs. The aim of the study was to assess if this contraception strategy could be used to reduce testosterone levels and thus aggressive interactions within individuals. Neither testosterone concentrations detected in feces nor spermatogenesis evaluated by testes histology was suppressed by the deslorelin treatment. The present study has shown that a GnRH implant containing 4.7 mg deslorelin has no contraceptive effects in ring-tailed lemurs. The use of different dosages of deslorelin implants as well as the effect of other hormonal contraceptives should be evaluated in this species.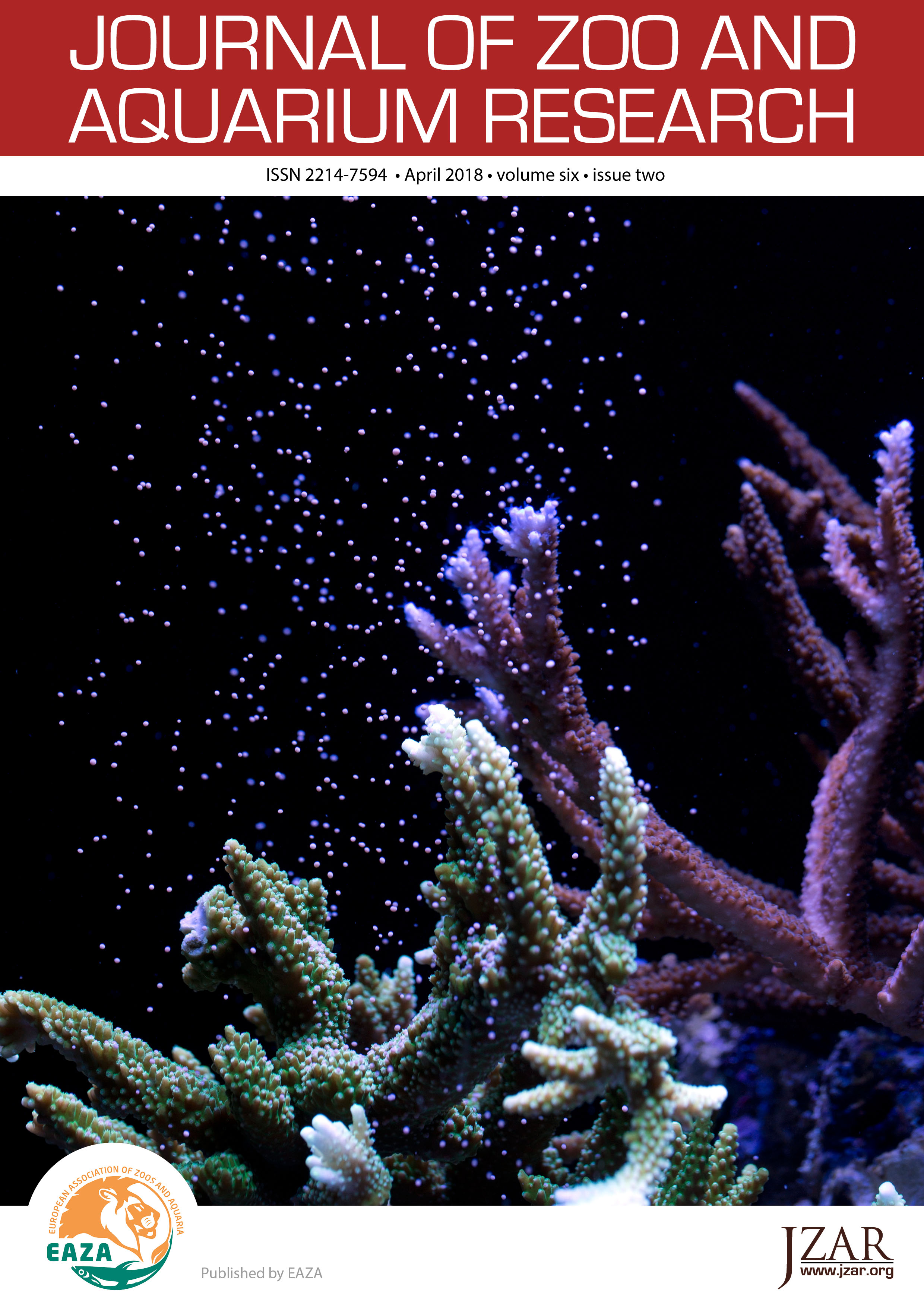 Downloads
How to Cite
Carbajal, A., Tallo-Parra, O., Sabes-Alsina, M., Monclus, L., Carbonell, M. D., Gerique, C., Casares, M., & Lopez-Bejar, M. (2018). Effect of deslorelin implants on the testicular function in male ring-tailed lemurs (Lemur catta): Deslorelin effect in Lemur catta. Journal of Zoo and Aquarium Research, 6(2), 37–40. https://doi.org/10.19227/jzar.v6i2.349
License
JZAR fulfils the DOAJ definition of open access and provides free and open access to the full text of all content without delay under a Creative Commons licence. The copyright holder of JZAR publications grants usage rights to third parties, allowing for immediate free access to the work and permitting any user to read, download, copy, distribute, print, search, or link to the full texts of articles.