Sexual differentiation and growth of clownfish (Amphiprion ocellaris) using commercial and experimental diets
Keywords:
biometric parameters, mature couples, duration of sexual segregation
Abstract
The objective of this study was to evaluate the effect of different diets for sexual segregation and growth of mature couples of clownfish. Three commercial diets and one experimental diet (in triplicate) were used: OTH (Otohime®); ALC (Alcon®); NRD (INVE-NRD®) and; ED (experimental diet). For sexual segregation, the larger individual was considered as female and the smaller as male. Following the experiment, the biometric parameters of the formed couples were evaluated. The duration of sexual segregation was significantly longer in clown fish fed the NRD diet compared to the OTH and ALC diets (p < 0.05). The different diets did not significantly influence the biometric parameters for either mature females or males. It is concluded that the duration of sexual segregation was influenced by diet.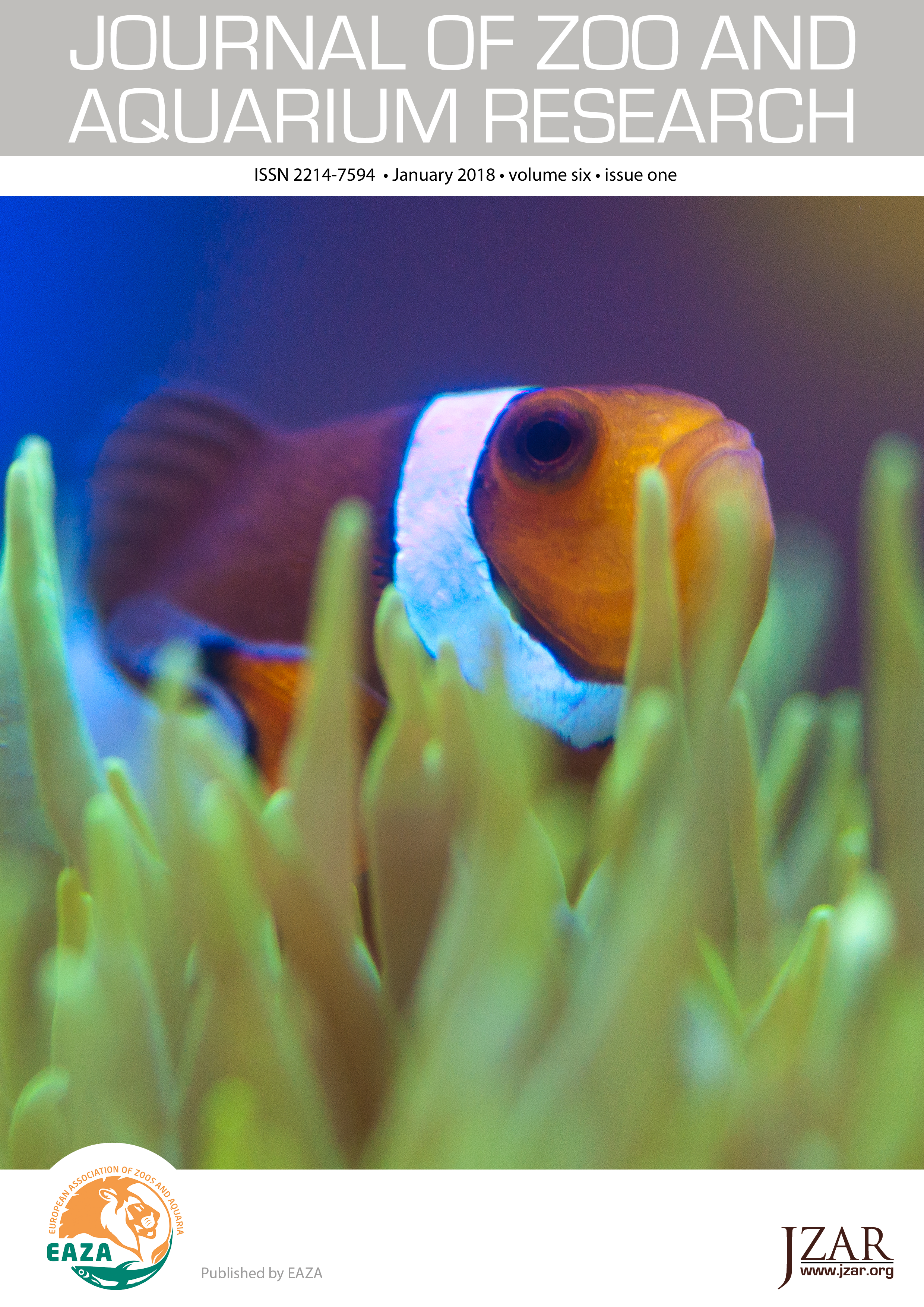 Authors who publish with this journal agree to the following terms:
Authors retain copyright and grant the journal right of first publication with the work simultaneously licensed under a Creative Commons Attribution License that allows others to share the work with an acknowledgement of the work's authorship and initial publication in this journal.
Authors are able to enter into separate, additional contractual arrangements for the non-exclusive distribution of the journal's published version of the work (e.g., post it to an institutional repository or publish it in a book), with an acknowledgement of its initial publication in this journal.
Authors are permitted and encouraged to post their work online (e.g., in institutional repositories or on their website) prior to and during the submission process, as it can lead to productive exchanges, as well as earlier and greater citation of published work (See The Effect of Open Access).