The influence of animal welfare accreditation programmes on zoo visitor perceptions of the welfare of zoo animals
Keywords:
customer service, quality management, zoo communication, zoo management, zoo visitors
Abstract
In recent years, formal accreditation programmes based upon contemporary animal welfare science have been developed to assess animal welfare within zoos. Animal welfare is an important responsibility for any zoo, but does accreditation provide everyday zoo visitors with assurance about the welfare of the animals they encounter? To answer this question, a survey of visitors to Wellington Zoo in New Zealand was conducted. Survey participants were asked to respond to a variety of animal welfare scenarios involving zoo animals. Scenarios were designed using the Five Domains Model which the Zoo and Aquarium Association (ZAA) use to develop criteria for accreditation standards. Results show animal welfare accreditation programmes assured survey participants about the welfare of animals in the zoo. While this is affirming for those zoos participating in accreditation programmes, the research also found that survey participants were not aware of zoo accreditation programmes. As animal welfare is a core tenet of the social license to operate any zoo, the principal recommendation of this study is for both zoos and accrediting organisations to significantly increase marketing and communication of their accreditation programmes to their communities.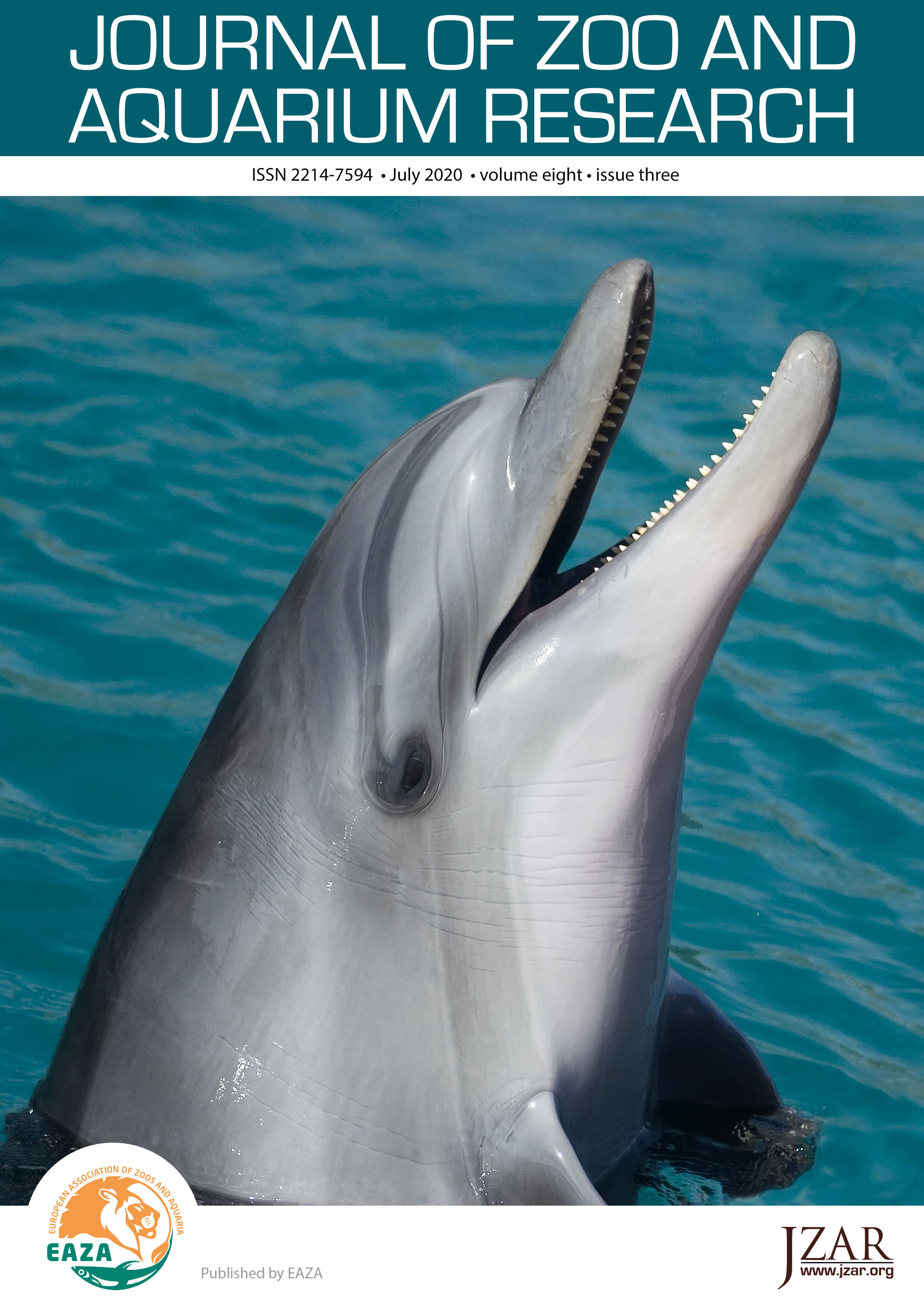 Downloads
How to Cite
Warsaw, D., & Sayers, J. (2020). The influence of animal welfare accreditation programmes on zoo visitor perceptions of the welfare of zoo animals. Journal of Zoo and Aquarium Research, 8(3), 188–193. https://doi.org/10.19227/jzar.v8i3.401
License