The necessity of genetic screening for proper management of captive crocodile populations based on the examples of <i>Crocodiles schuss</i> and <i>C. mindorensis</i>
Abstract
Based on sequences of mitochondrial and nuclear genes, we report on a screening of 11 presumed Nile crocodiles from various European zoos, of which five (from four facilities) turned out to be western Nile crocodiles, Crocodylus suchus, the recently resurrected name applied to the western genetic lineage of Crocodylus niloticus sensu lato. We also provide evidence for a pure species-level genetic background of six additional Crocodylus mindorensis from a European zoo facility, a species that is known to hybridise with Crocodylus porosus. Our results are based on a limited number of genetic markers and thus might miss backcrossed hybrid specimens, but they provide an important basis for the establishment of conservation breeding programmes, already in place for C. mindorensis and contemplated for C. suchus. We found evidence for possible genetic admixture between C. suchus and C. niloticus in a specimen found in Lebanon, possibly representing a released captive-bred hybrid. We reiterate the need for such basic genetic screening especially in morphologically cryptic and poorly studied species in the context of ex-situ conservation breeding, to avoid erroneous species identification and overlooking of unknown evolutionary lineages.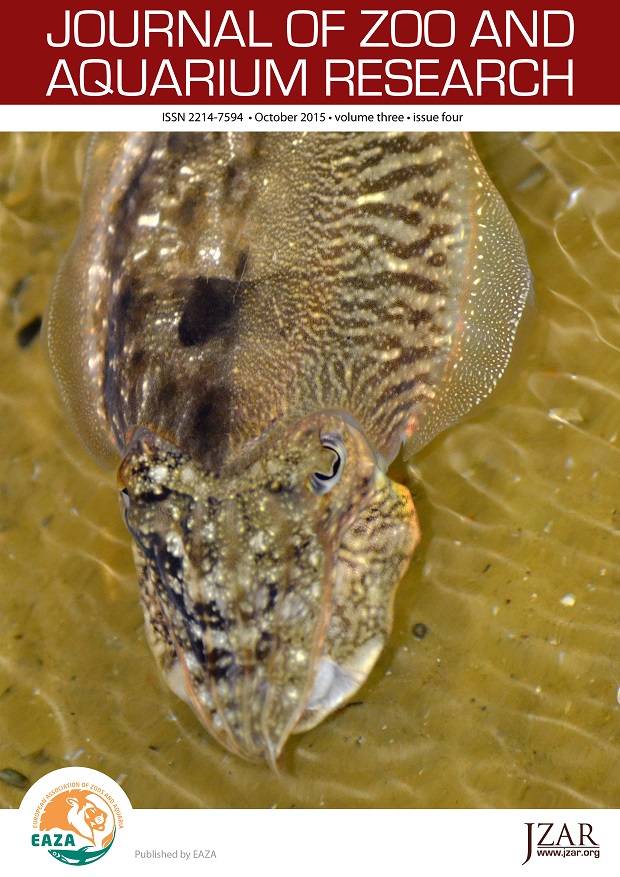 Downloads
How to Cite
Ziegler, T., Hauswaldt, S., & Vences, M. (2015). The necessity of genetic screening for proper management of captive crocodile populations based on the examples of <i>Crocodiles schuss</i> and <i>C. mindorensis</i>. Journal of Zoo and Aquarium Research, 3(4), 123–127. https://doi.org/10.19227/jzar.v3i4.106
License
Authors who publish with this journal agree to the following terms:
Authors retain copyright and grant the journal right of first publication with the work simultaneously licensed under a Creative Commons Attribution License that allows others to share the work with an acknowledgement of the work's authorship and initial publication in this journal.
Authors are able to enter into separate, additional contractual arrangements for the non-exclusive distribution of the journal's published version of the work (e.g., post it to an institutional repository or publish it in a book), with an acknowledgement of its initial publication in this journal.
Authors are permitted and encouraged to post their work online (e.g., in institutional repositories or on their website) prior to and during the submission process, as it can lead to productive exchanges, as well as earlier and greater citation of published work (See The Effect of Open Access).