The effect of Virkon® aquatic on the bacterial count of Artemia cultures
Abstract
The use of Artemia as a live food in larval rearing is widespread; however several studies have demonstrated that Artemia nauplii are a vector for introducing potentially harmful bacteria. A variety of methods have been investigated to reduce the bacterial contamination in Artemia including antibiotics, probiotics, ozone and chemical treatments. Virkon® Aquatic is a broad spectrum disinfectant widely used in the aquarium industry, this research looked at the potential of it to reduce bacterial loading of Artemia nauplii. Newly hatched Artemia were placed in a Virkon® Aquatic dip at 6 different dosages rates (10, 20, 40, 80, 100 and 120 ppm) for one hour, with a 0ppm control. Compared to the control samples, exposure to 10 ppm and 120 ppm Virkon® Aquatic resulted in a 93.76% and 99.78% decrease in bacteria loading. Therefore, the results show the novel use of this disinfectant in the reduction of bacterial loads on Artemia is highly effective, and has practical applications for both public aquaria and the ornamental hobbyist.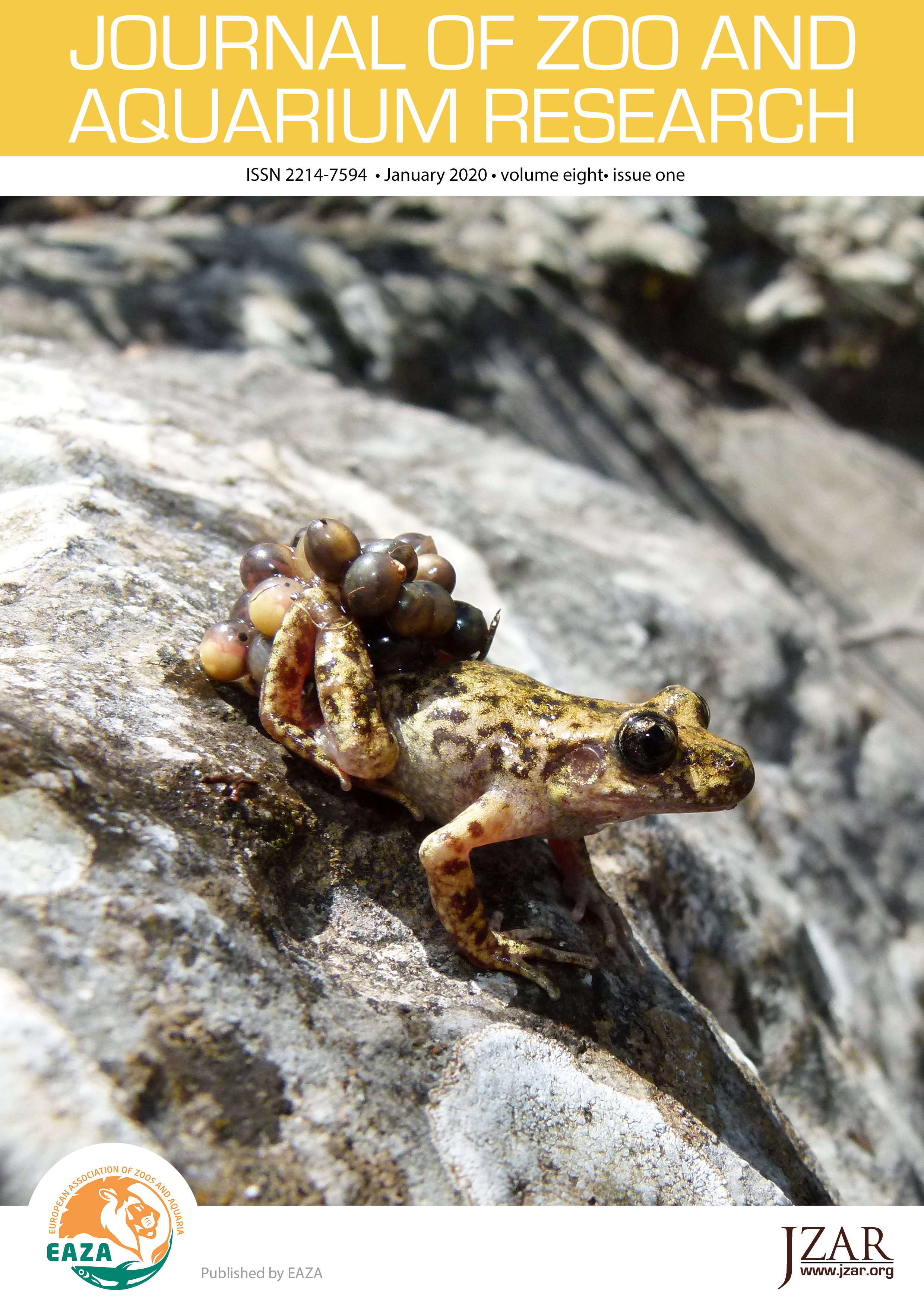 Section
Evidence Based Practice
Authors who publish with this journal agree to the following terms:
Authors retain copyright and grant the journal right of first publication with the work simultaneously licensed under a Creative Commons Attribution License that allows others to share the work with an acknowledgement of the work's authorship and initial publication in this journal.
Authors are able to enter into separate, additional contractual arrangements for the non-exclusive distribution of the journal's published version of the work (e.g., post it to an institutional repository or publish it in a book), with an acknowledgement of its initial publication in this journal.
Authors are permitted and encouraged to post their work online (e.g., in institutional repositories or on their website) prior to and during the submission process, as it can lead to productive exchanges, as well as earlier and greater citation of published work (See The Effect of Open Access).