Sedation of red porgy (Pagrus pagrus) and black sea bass (Centropristis striata) using ketamine (K), dexmedetomidine (D) and midazolam (M) delivered via intramuscular injection
Abstract
Handling and restraint of large teleost fish in public aquaria presents significant logistical and safety challenges and research into effective injectable anesthetic protocols has been limited. A combination protocol of ketamine (K), dexmedetomidine (D) and midazolam (M) injected intramuscularly was evaluated at several dose combinations in red porgy (Pagrus pagrus) and black sea bass (Centropristis striata). The response of red porgy was extremely variable, and even at the lowest dose tested (1 mg/kg K/0.025 mg/kg D/0.2 mg/kg M), multiple fish exhibited a severe, often fatal lactic acidosis. The protocol was effective in black sea bass, and the fish were consistently sedated and easily handled when anesthetized with 2 mg/kg K/0.05 mg/kg D/0.2 mg/kg M or with 4 mg/kg K/0.1 mg/kg D/0.2 mg/kg M. All black sea bass recovered well following reversal of the dexmedetomidine with atipamezole and no long-term negative effects were seen. This protocol appears to be a safe and effective approach to sedating demersal teleosts to facilitate handling and movement.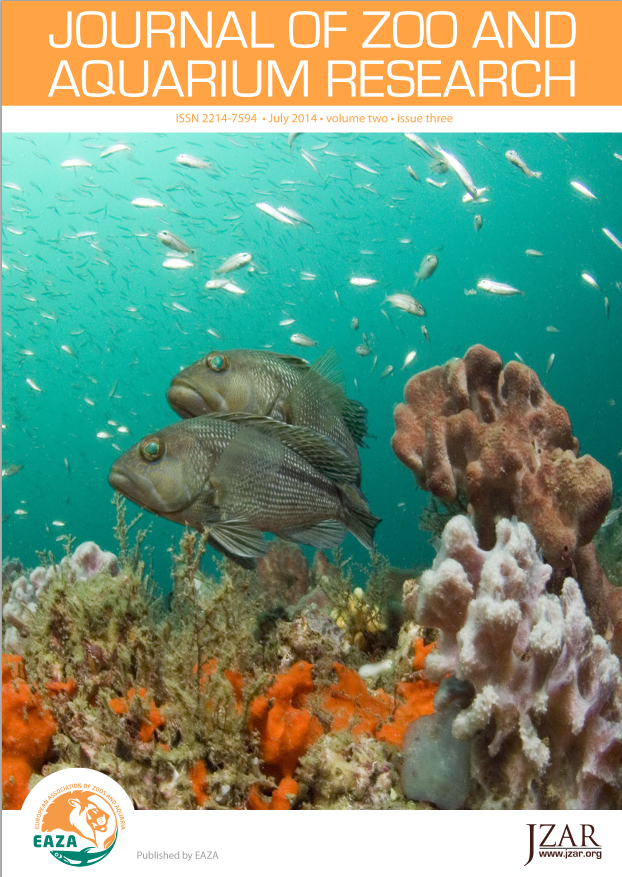 Authors who publish with this journal agree to the following terms:
Authors retain copyright and grant the journal right of first publication with the work simultaneously licensed under a Creative Commons Attribution License that allows others to share the work with an acknowledgement of the work's authorship and initial publication in this journal.
Authors are able to enter into separate, additional contractual arrangements for the non-exclusive distribution of the journal's published version of the work (e.g., post it to an institutional repository or publish it in a book), with an acknowledgement of its initial publication in this journal.
Authors are permitted and encouraged to post their work online (e.g., in institutional repositories or on their website) prior to and during the submission process, as it can lead to productive exchanges, as well as earlier and greater citation of published work (See The Effect of Open Access).