The use of risk analysis methodology to generate evidence-based decision making in zoo animal disease management: using simian immunodeficiency virus (SIV) in De Brazza's monkeys (Cercopithecus neglectus) as a model
Abstract
Difficult decisions regarding the management of disease in zoo animals are faced routinely. These may have a significant impact on the individual animal or a population of animals and therefore the best available evidence must be used. However, in zoos there are many situations where there is a lack of peer-reviewed papers, or significant uncertainty, controversy or confusion means that decision-making is hindered. This paper demonstrates how qualitative risk analysis techniques can be used to aide decision-making in circumstances where there is a lack of other evidence. Simian immunodeficiency virus in the De Brazza's monkey (Cercopithecus neglectus) has been diagnosed in the European population. Risk analysis was used to generate management guidelines to address the potential risks to other De Brazza's monkeys, other primates and humans.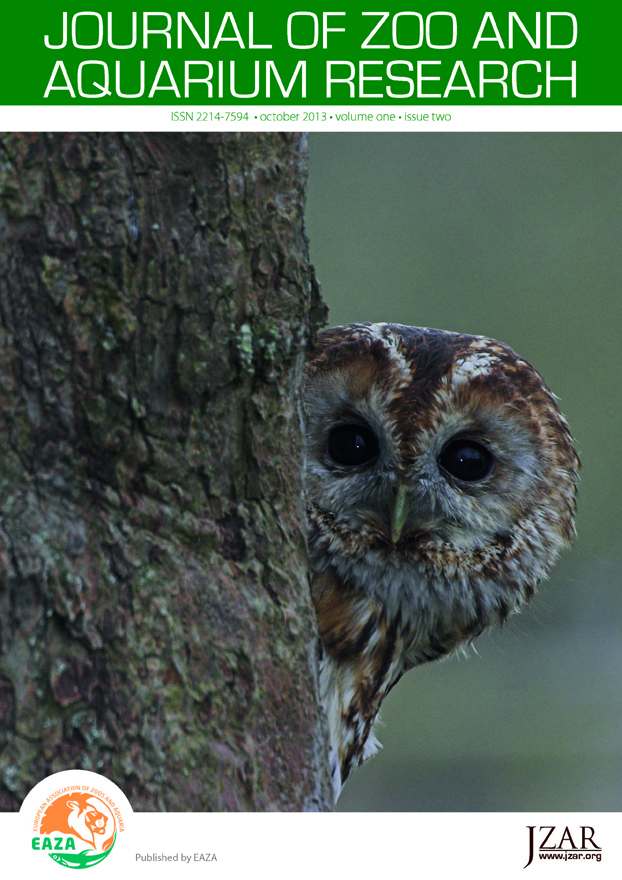 Downloads
How to Cite
Hartley, M. P., & Schmidt, F. (2013). The use of risk analysis methodology to generate evidence-based decision making in zoo animal disease management: using simian immunodeficiency virus (SIV) in De Brazza's monkeys (Cercopithecus neglectus) as a model. Journal of Zoo and Aquarium Research, 1(2), 85–90. https://doi.org/10.19227/jzar.v1i2.38
Section
Evidence Based Practice
License
Authors who publish with this journal agree to the following terms:
Authors retain copyright and grant the journal right of first publication with the work simultaneously licensed under a Creative Commons Attribution License that allows others to share the work with an acknowledgement of the work's authorship and initial publication in this journal.
Authors are able to enter into separate, additional contractual arrangements for the non-exclusive distribution of the journal's published version of the work (e.g., post it to an institutional repository or publish it in a book), with an acknowledgement of its initial publication in this journal.
Authors are permitted and encouraged to post their work online (e.g., in institutional repositories or on their website) prior to and during the submission process, as it can lead to productive exchanges, as well as earlier and greater citation of published work (See The Effect of Open Access).