Haematological and serum biochemistry reference intervals for the Amur leopard (Panthera pardus orientalis)
Abstract
We report the first investigation into sub-species specific haematological and serum biochemistry reference intervals for the Amur leopard (Panthera pardus orientalis). A total of 62 samples were included in this retrospective study. All animals involved were part of the European Endangered species breeding Program. The samples were collected between December 1995 and May 2015. In broad terms the reference intervals reported were consistent with existing available Species 360 data for the species as a whole, albeit with narrower ranges for some parameters. 14 of the 34 amylase results included in the study were found to be unusually high when compared to the Species 360 range. The clinical significance of these values remains unclear, however evidence from the stud book suggests this apparent elevation in amylase levels may be a heritable trait and therefore warrants further investigation. It is hoped the reported reference intervals will not only prove a valuable tool for clinicians dealing with captive animals, but also provide baseline data for any future re-introduction of Amur leopards in the Russian Far East.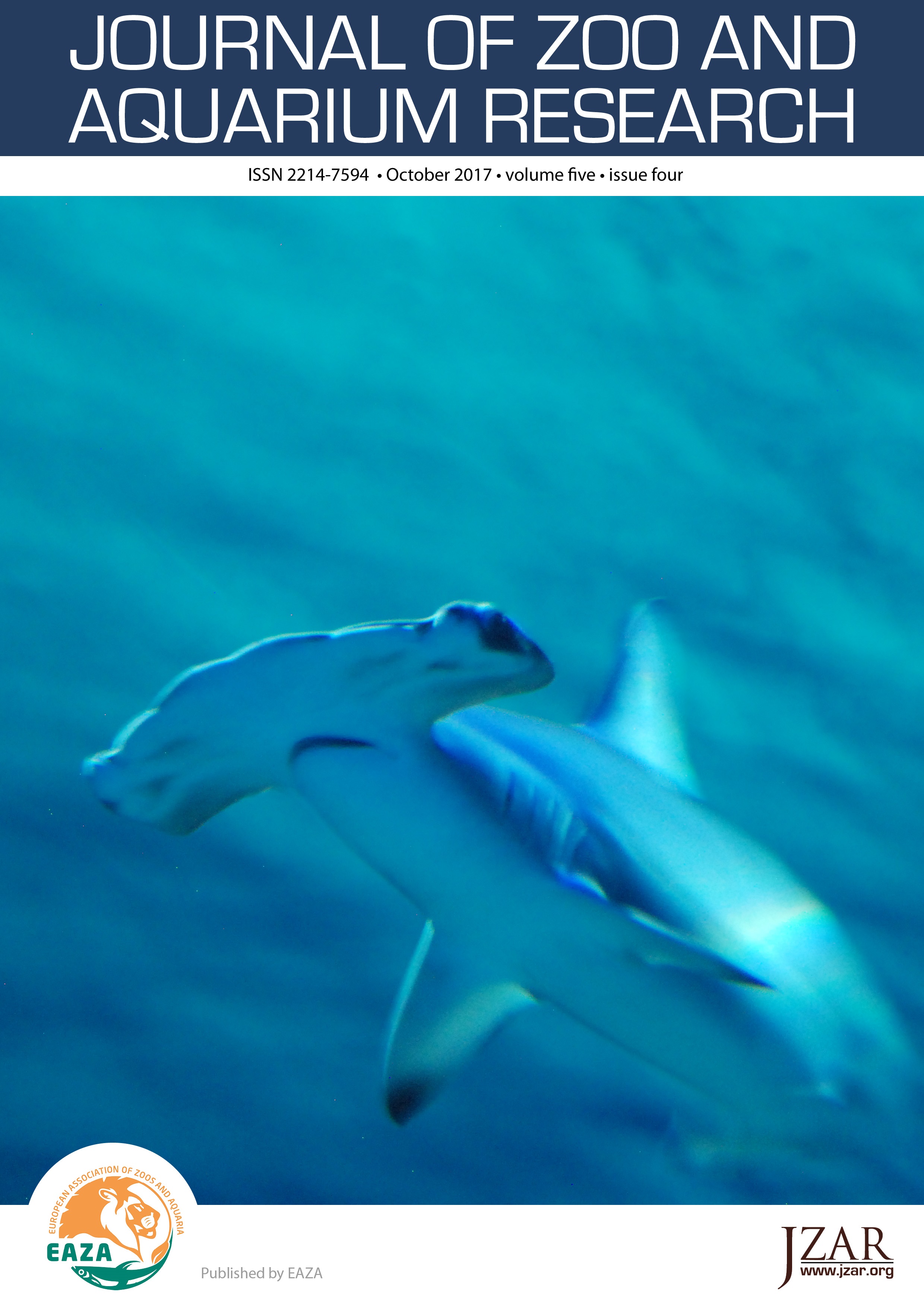 Authors who publish with this journal agree to the following terms:
Authors retain copyright and grant the journal right of first publication with the work simultaneously licensed under a Creative Commons Attribution License that allows others to share the work with an acknowledgement of the work's authorship and initial publication in this journal.
Authors are able to enter into separate, additional contractual arrangements for the non-exclusive distribution of the journal's published version of the work (e.g., post it to an institutional repository or publish it in a book), with an acknowledgement of its initial publication in this journal.
Authors are permitted and encouraged to post their work online (e.g., in institutional repositories or on their website) prior to and during the submission process, as it can lead to productive exchanges, as well as earlier and greater citation of published work (See The Effect of Open Access).