Causes of mortality in sloth bears (Melursus ursinus) housed in U.S. zoos
Abstract
A retrospective mortality review was performed of necropsy records from 1905-2015 to determine the mortality trends present for the captive U.S. sloth bear (Melursus ursinus) population.  Records were obtained for 68 bears from 17 institutions.  Neonates had an average age at death of 7 days (median 0 days).  Neonatal mortality accounted for a significant proportion of reviewed cases (29.4%) and was most often due to stillbirth and infectious disease.  Juvenile mortality was uncommon (2.9%).  The average age at death for adult bears was 16.7 yr, with females surviving a few years longer than males.  Biliary adenocarcinoma was the leading cause of death for adult bears (58.7-65.2%) with no apparent gender predilection.  Possible causative factors for the high frequency of biliary adenocarcinoma in sloth bears are proposed and compared to other species including humans.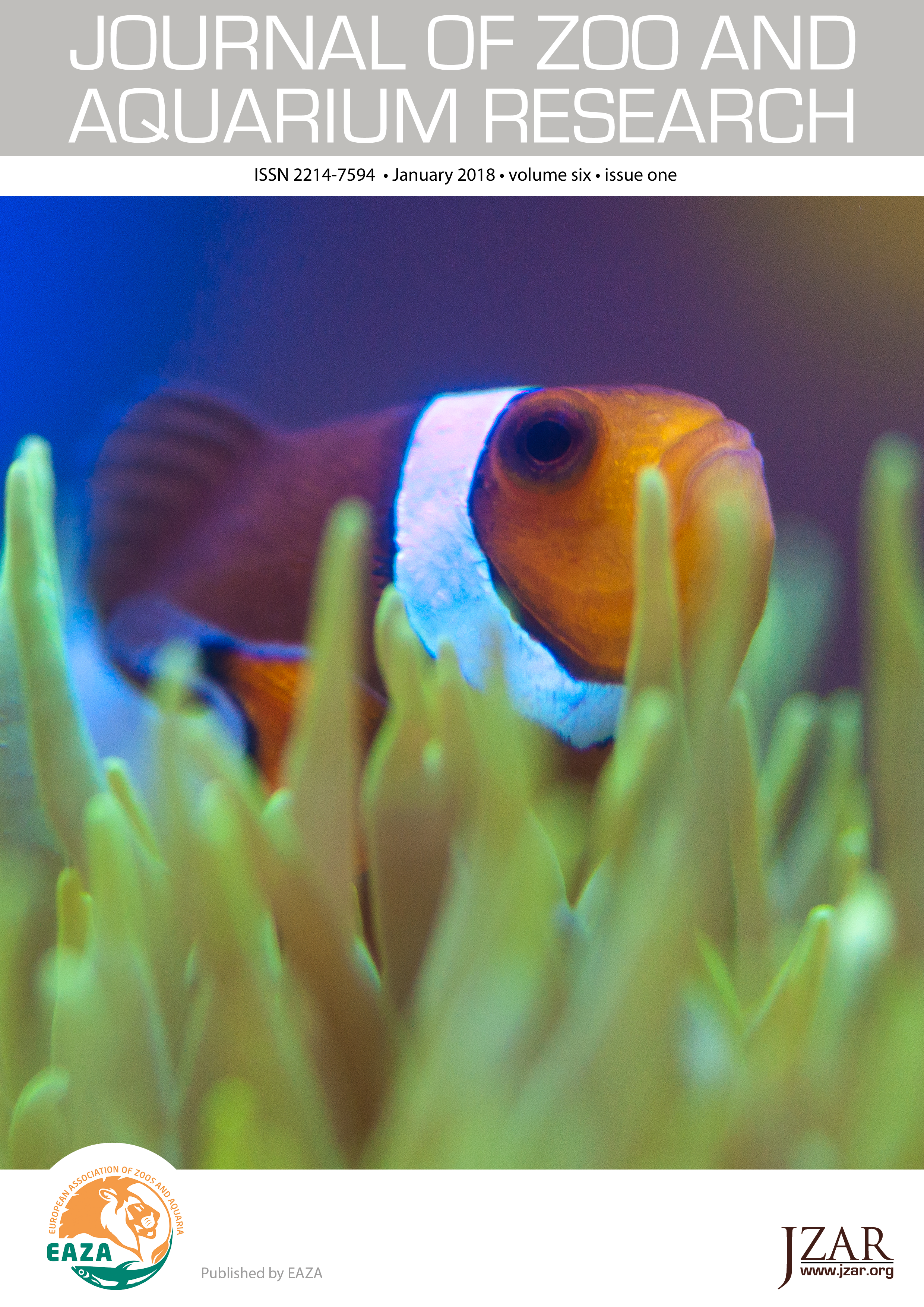 Downloads
How to Cite
Anderson, K., Garner, M. M., & Dennis, P. M. (2018). Causes of mortality in sloth bears (Melursus ursinus) housed in U.S. zoos. Journal of Zoo and Aquarium Research, 6(1), 12–15. https://doi.org/10.19227/jzar.v6i1.261
License
Authors who publish with this journal agree to the following terms:
Authors retain copyright and grant the journal right of first publication with the work simultaneously licensed under a Creative Commons Attribution License that allows others to share the work with an acknowledgement of the work's authorship and initial publication in this journal.
Authors are able to enter into separate, additional contractual arrangements for the non-exclusive distribution of the journal's published version of the work (e.g., post it to an institutional repository or publish it in a book), with an acknowledgement of its initial publication in this journal.
Authors are permitted and encouraged to post their work online (e.g., in institutional repositories or on their website) prior to and during the submission process, as it can lead to productive exchanges, as well as earlier and greater citation of published work (See The Effect of Open Access).